Date: Wednesday, September 13
Time: 6:30 pm
Location: Steve Loomis Barn, 8451 Huasna Road
---
Greetings, Huasna Valley residents and friends,
Last Wednesd the Huasna Valley FireSafe Focus Group hosted a Townhall Meeting at the Loomis Barn. The event brought together community members, along with esteemed guests and experts in fire safety, to discuss critical topics and initiatives aimed at safeguarding our beloved valley.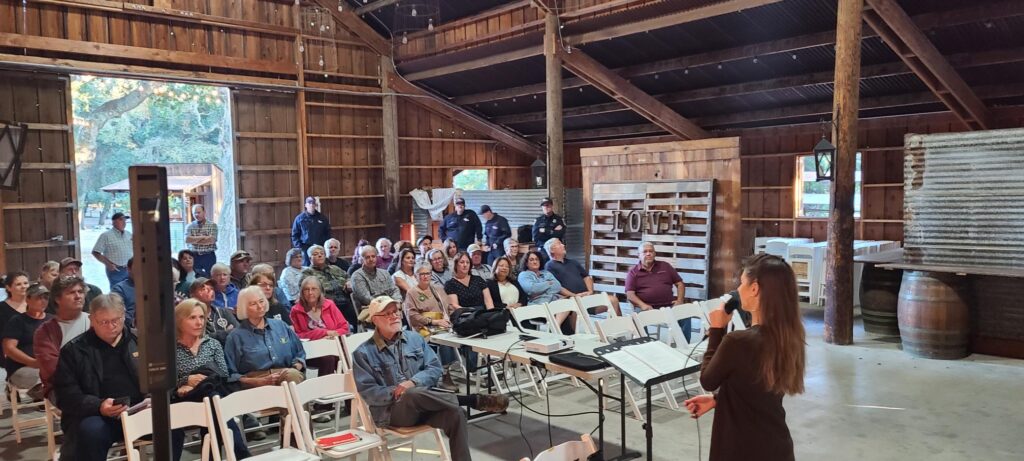 Agenda Highlights:
Welcome (Kathryn Loomis)

Kathryn extended a warm welcome to all attendees, emphasizing the importance of community engagement in fire safety efforts. She also reminded the public about essential phone app resources, including Genasys Protect, Pulsepoint, Watch Duty, and reverse 911.

Bruce Summers – Chipping Initiative

Bruce Summers provided vital information regarding the upcoming chipping event set for September 29th and 30th. He urged residents to sign up and take advantage of this opportunity to create a defensible space around their properties. Additionally, Bruce highlighted the significance of go-bags and encouraged residents to ensure they're well-prepared before leaving their homes. To participate, kindly contact Kathryn Loomis via email for sign-up details.

Jason Potts – CAL FIRE

Captain Potts presented a comprehensive home hardening video, emphasizing the importance of fortifying our homes against potential fire threats. Attendees were provided with invaluable handout materials regarding defensible space around properties.

Nate Herring – SLO FireSafe Council

Herring conducted an illuminating Fire Simulator demonstration using the SIM Table, offering an insightful visual of potential fire scenarios in the Huasna area.

Long Canyon Prescribed Fire

CAL FIRE's Zac Cipriano and Jon Gee enlightened the audience about the planned 250-acre controlled burn. Weather permitting, this operation is scheduled to commence in the last week of September and continue through the second week of October. This strategic measure is part of a broader effort to mitigate potential fire hazards in the region. A CAL FIRE press release will announce when any burning will begin.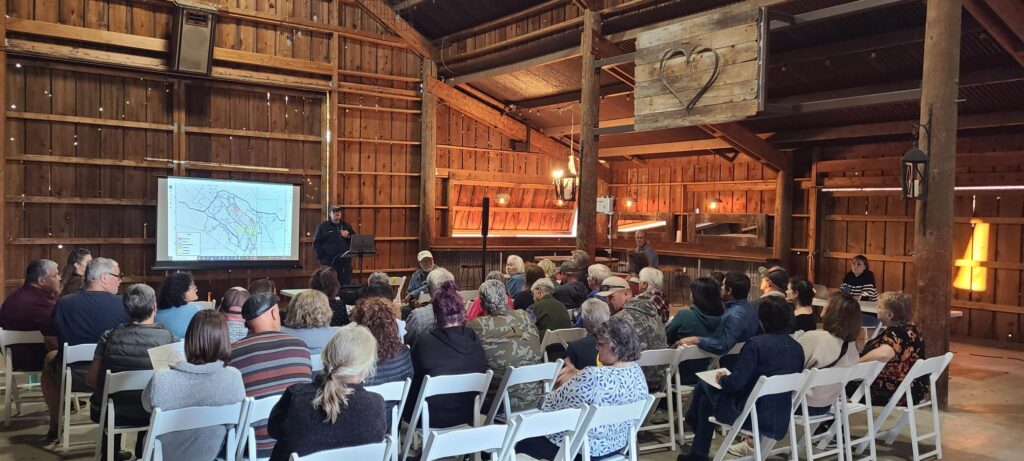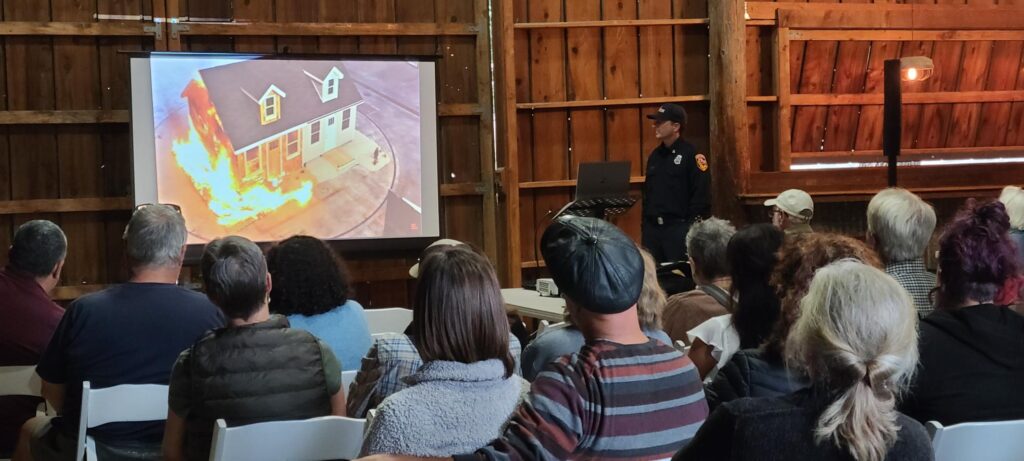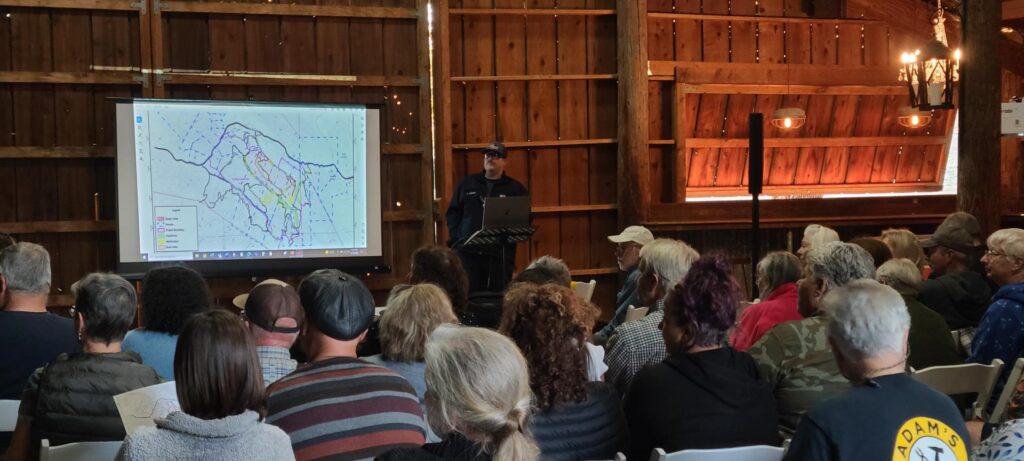 The Huasna Valley FireSafe Focus Group extends their heartfelt gratitude to all who attended the Townhall Meeting. Your presence and participation in these discussions are invaluable contributions to the safety and well-being of our community.
Stay tuned for further updates and initiatives, and let's continue working together to ensure the resilience and protection of our cherished Huasna Valley.
Warm regards,
Huasna Valley FireSafe Focus Group