What If THERE IS A fire ?
how will I know ?
REVERSE 911
The San Luis Obispo County Sheriff's Office dispatch facility has the ability to inform the public directly by sending a phone message to inform you of any evacuation orders, missing persons, Amber Alerts, etc. in your area.
COMMUNITY CHIPPING PROGRAM
Our Community Chipping Program is designed to assist residents and communities in their efforts to create and maintain adequate and safe defensible space by processing or disposing vegetative material such as brush and tree branches. Required defensible space clearing is 0-100 feet from permanent structures. 
To sign up for the next event in your community Please fill out our Chipping Application below.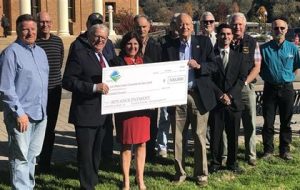 FUND RAISING
We seek out grant funding to sponsor projects that promote Fire Safe environments throughout San Luis Obispo County. Making a diffrence is our goal.
EMERGENCY PLANNING
Fire Prevention takes planning. We bring together communities to develop strategic plans with a common goal to create fire resilient Communities in SLO County.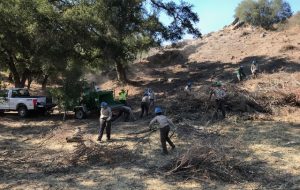 FIRESAFE PROJECTS
Our projects create a Fire Safe benefits for our Communities in multiple ways. Community Planning; Public Education; Fuel Reduction and Preparedness.
Need information about Emergency Events in you area.
WHAT IS MY COMMUNITY DOING ???
Explore our FireSafe Library
Established in 1998 the San Luis Obispo Fire Safe Council has been committed to creating fire safe environments throughout San Luis Obispo County.
Please take a moment to browse our resources Library.
WHAT PLANTS ARE
FIRE SAFE?
HOME OWNERS INSURANCE INFORMATION
"How to shop when you have been DROPPED!" by United Policy Holders
This webinar covers: How to keep your home insured when your options are limited and premiums are climbing