The San Luis Obispo County Community Fire Safe Council, Inc is a diverse collaborative group dedicated to creating a Fire Safe environment through education, partnerships, and action.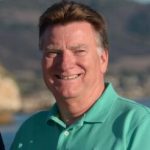 Executive Director
Dan Turner : firesafeslo@gmail.com
ADMINISTRATION & ORGANIZATION
EXECUTIVE COMMITTEE: Elected by the Board to provides direction to the decisions and policies of the SLO Fire Safe Council. This Committee advises and provides over site to facilitate meeting the project goals and funding needs through grant opportunities.
BOARD OF DIRECTORS: Comprised of 23 representatives from our diverse county stakeholder groups. These representatives are county citizens from the private sector, local businesses and various federal, state, and local government agencies.
LOCAL FIRESAFE FOCUS GROUPS
Below are our recognized FireSafe Communities of SLO County. We are comprised of volunteers, residents, and  members from the communities below.  
Avila Valley – 
Cambria – David Pierson
Huasna Valley – Kathern Loomis
Lake Nacimiento – Russ Johnson
Los Osos – Tom Wright
Ranchita Estates – Martin Scott
Toro Creek – Baxter Boyington
Santa Rita Creek – Ed Lyszczek
SLO COUNTY FIREWISE COMMUNITIES